The first-ever smart moped-style ebike by Segway.
Featuring RideyGO! Intelligent system to bring you the most convenient daily commute and spark a change in your lifestyle.
Your phone is the key. The C80 will be ready to power on when you get close to the vehicle.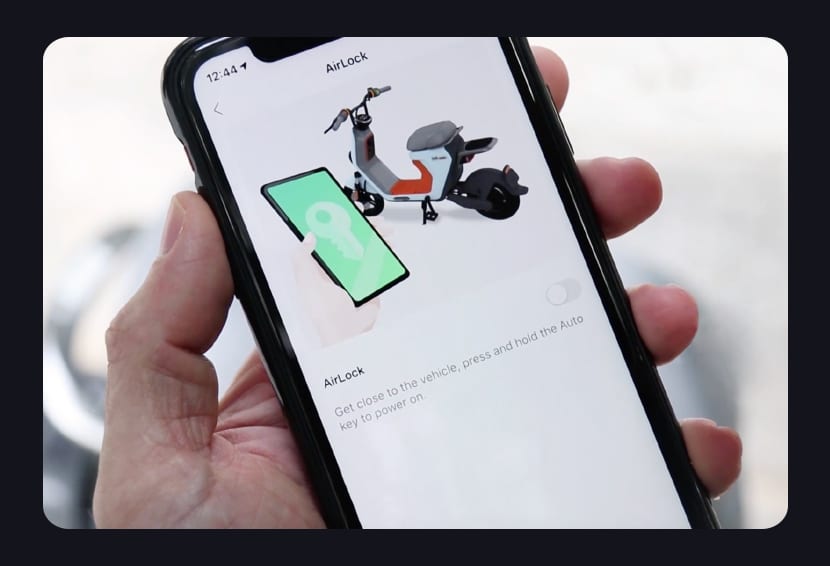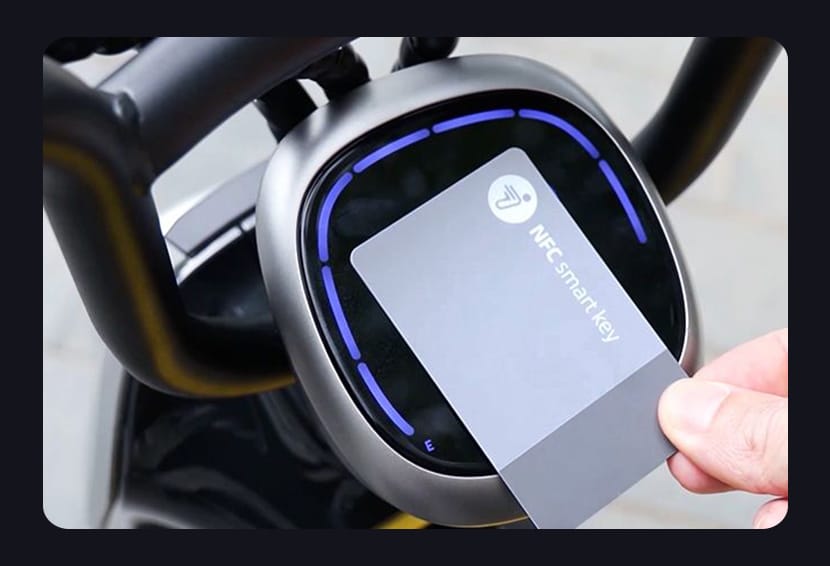 Simply swipe the NFC Tag above the dashboard to lock and unlock the vehicle. It's that simple.
Equipped with intelligent sensors under the seat and an electric handlebar lock, the vehicle will lock itself within 3 seconds of leaving the seat. To ensure the safety of our riders, the smart feature will only be properly seated, and the kickstand is released.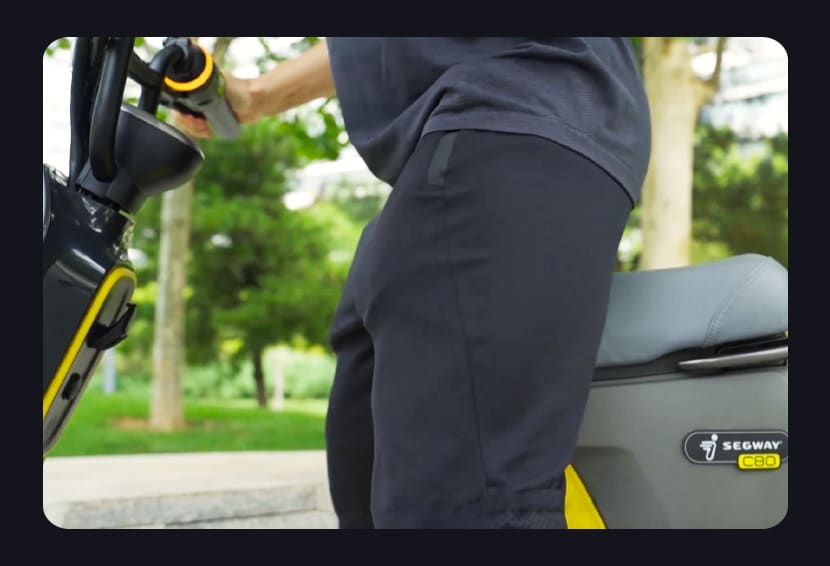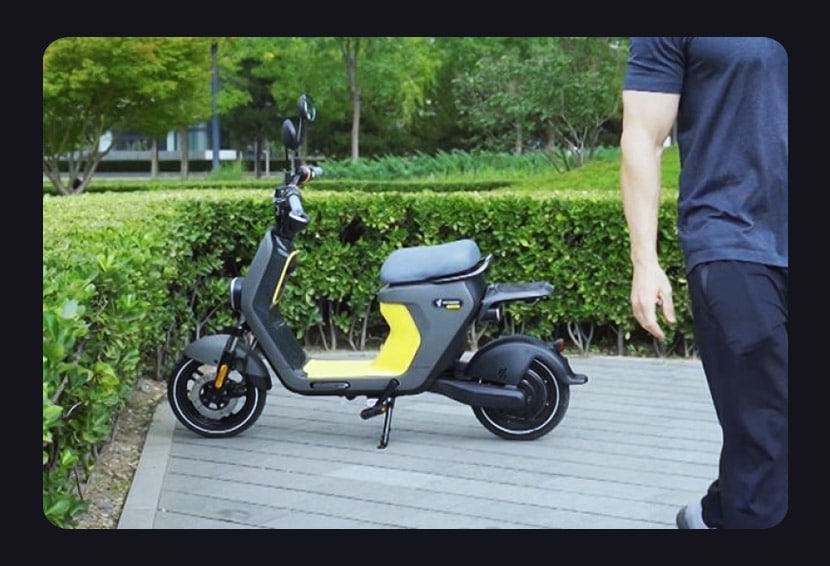 The Auto-Lock can be customized to lock your C80. Once the Auto-Lock is activated, the bike will automatically lock within the preset countdown.
Take a break and enjoy the adventure. Simply press the multi-functional button located on the right side of the vehicle and select your desired speed.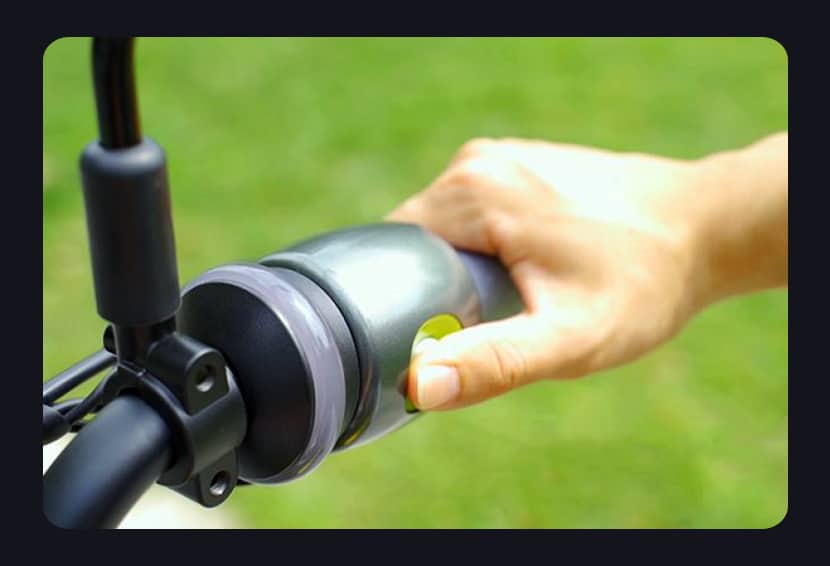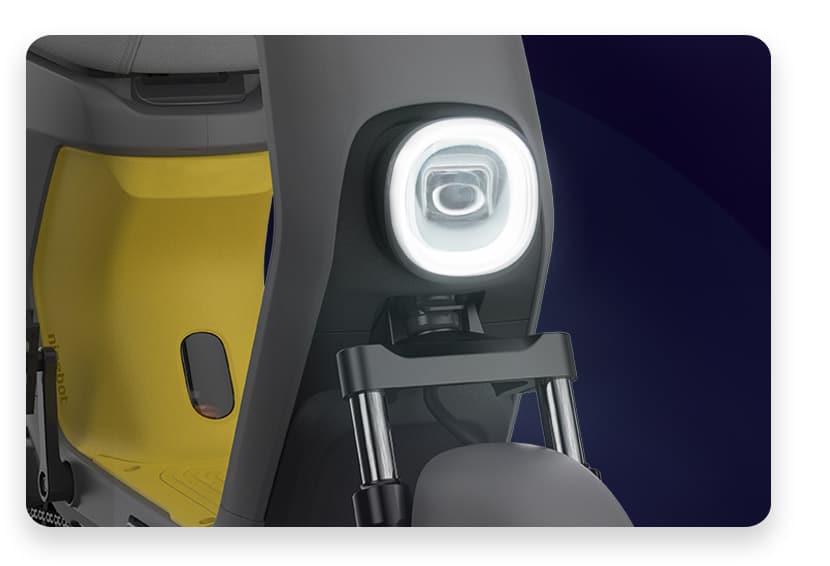 The eMoped C80 LED front halo-shaped headlight consists of an inner and outer ring light. An ambient light sensor has been placed in the headlight enabling it to adjust the brightness based on the environment. Starting at dusk, the headlight will light up, providing you better visibility during your ride.
Regenerative Anti-lock Braking System
The front disk brake is paired with a rear drum brake to ensure fast and stable braking. The EABS System recoups energy to the battery to extend the range and takes you further.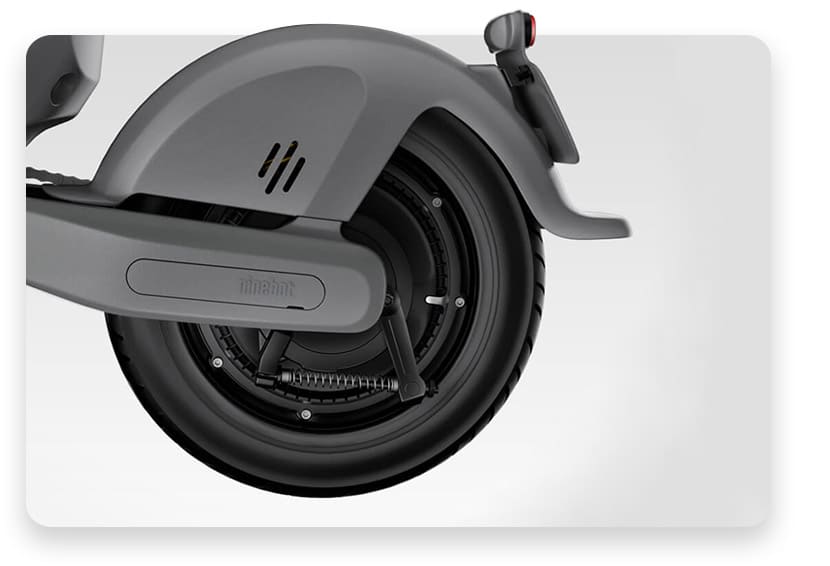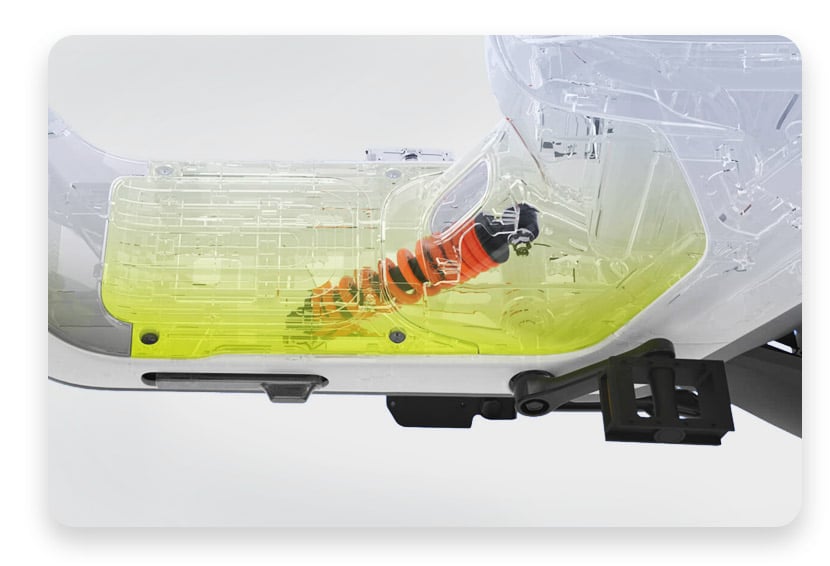 Two-stage Central Shock Absorber
Dynamic as it looks, the outstanding two-stage central shock absorber is ready to tackle the bumps on your way and deliver a smooth ride.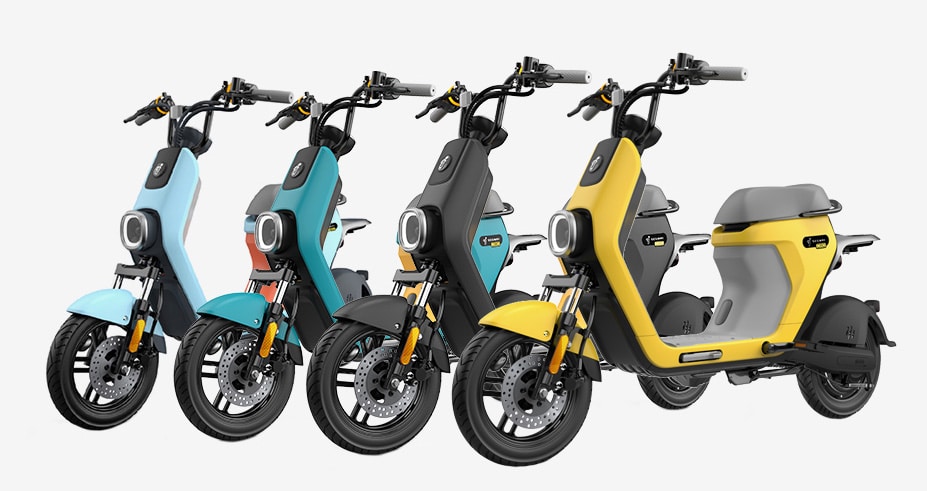 Lightweight & Compact
Patented Anti-skid Tubeless Tires
Keyless Ninebot's AirLock System