Ninebot Kids Bike 18 Inch
The Ultimate Kids Ride is Here
Built on award-winning design, the bike is easy to operate and comfortable to ride for children from five to ten year old.
Suspension on the front wheel maximizes riding stability. It cushions the bumps and absorbs the shock to made the ride fun and smooth.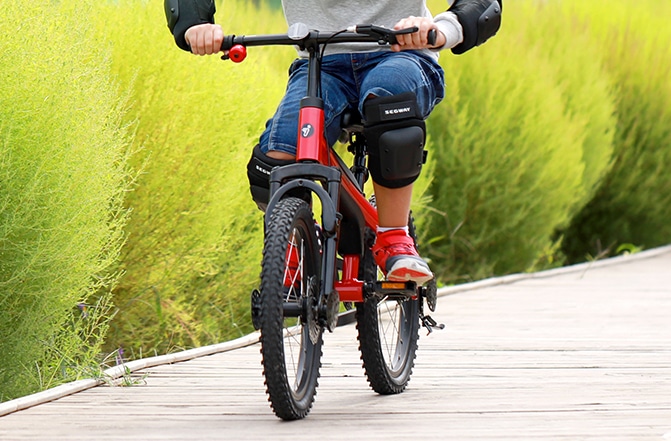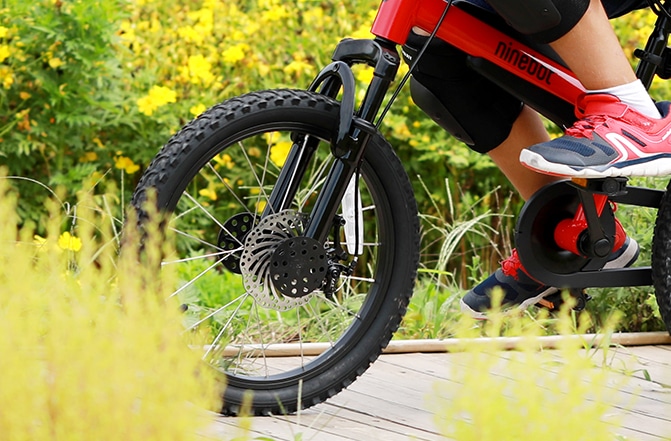 The coaster brake works on the rear wheel and the hand brake on the front wheel. Plus, rim-brakes are adjustable to fit your kids's hands.
The cushions are comfortable and designed with children in mind.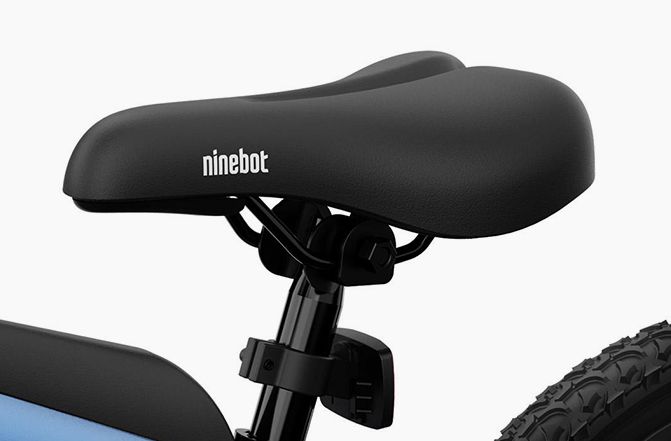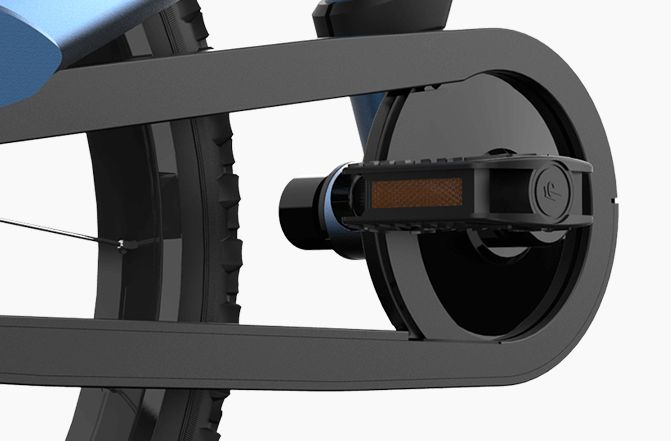 The fully enclosedbicycle chain can effectively reduce friction and minimize the risk of chain breakage.
The thread patterns on tires are designed to cushion the ride.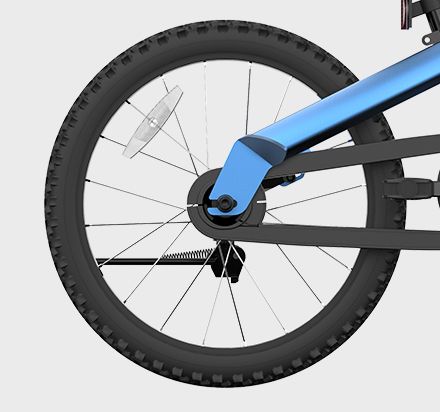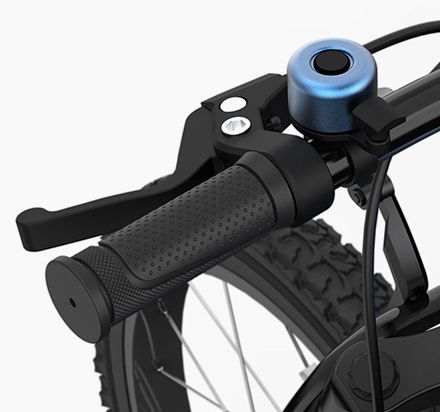 Handle bar made of green materials safeguarding kids' skin.
Standardized steady stand allows to stop and park effortlessly.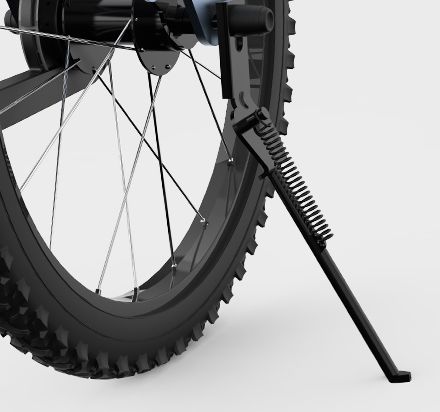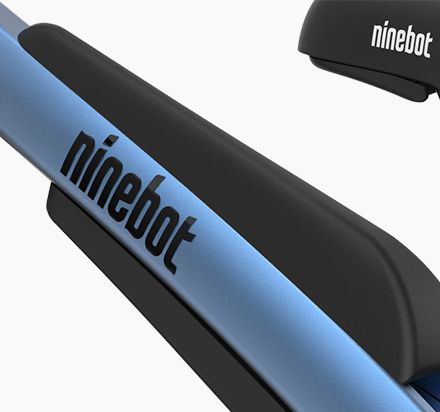 Full Coverage with Soft Silicone
Bike stem, top tube, head tube, hub and sprocket cassette all covered to offer extra protection.
Light-weight aluminum alloy frame with discreet PU form makes the Ninebot Kids Bike sturdy, lightweight and portable.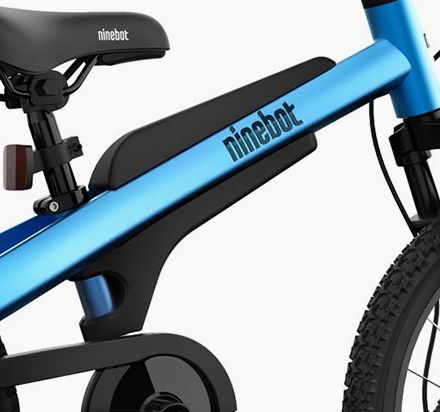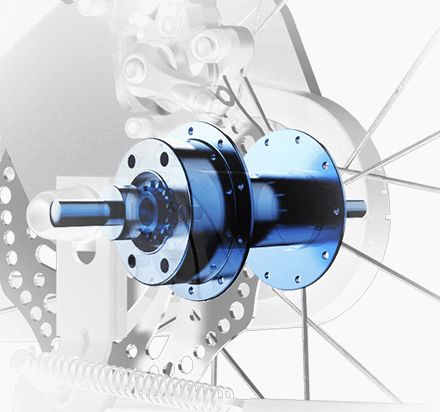 Friction Reduction Bearing System
Refined design of bearing system remarkably reduces friction for effortless operation.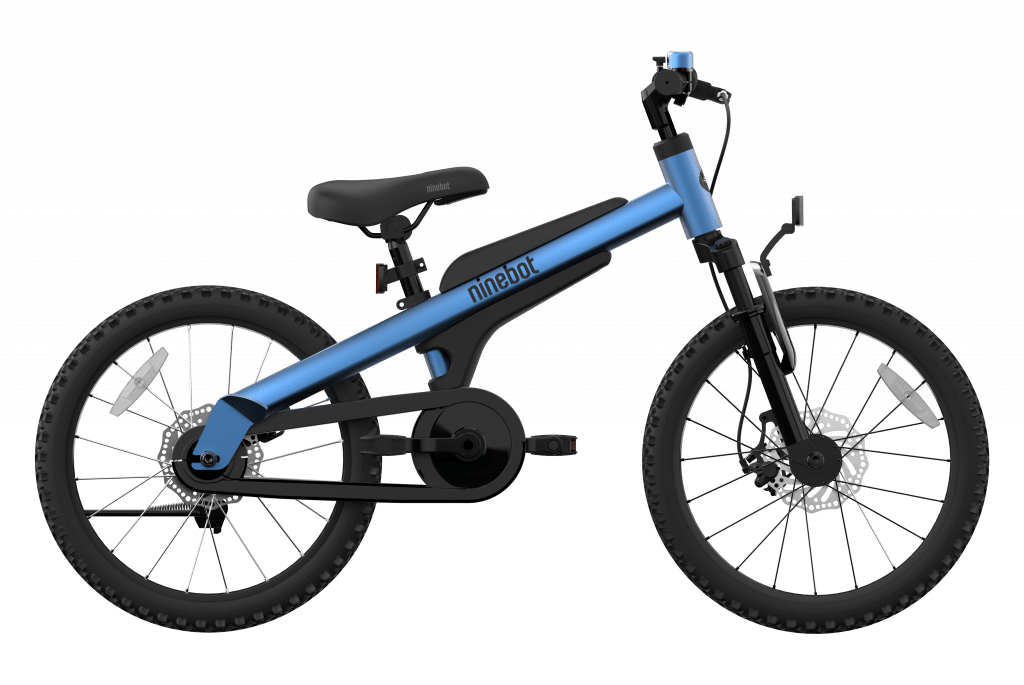 Ninebot Kids Bike 18 Inch