Ninebot KickScooter by Segway ES2
Your Next Destination is One Kick Away
The Ninebot KickScooter by Segway ES2 is designed with customizable LED ambient lights to ensure safety and maximum visibility.
Ninebot KickScooter by Segway ES2 has a one-step folding system that benefits the riders to carry it on public transportation, store it in your car and take it to any destination you desire.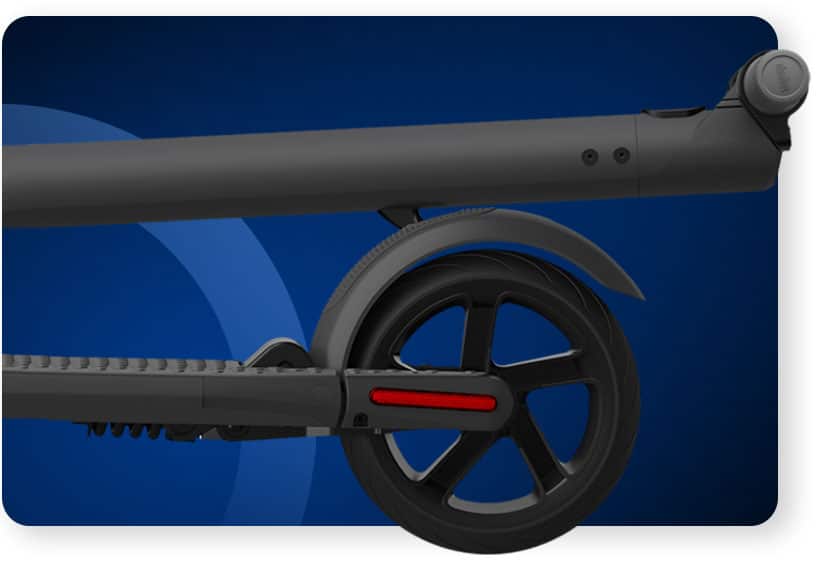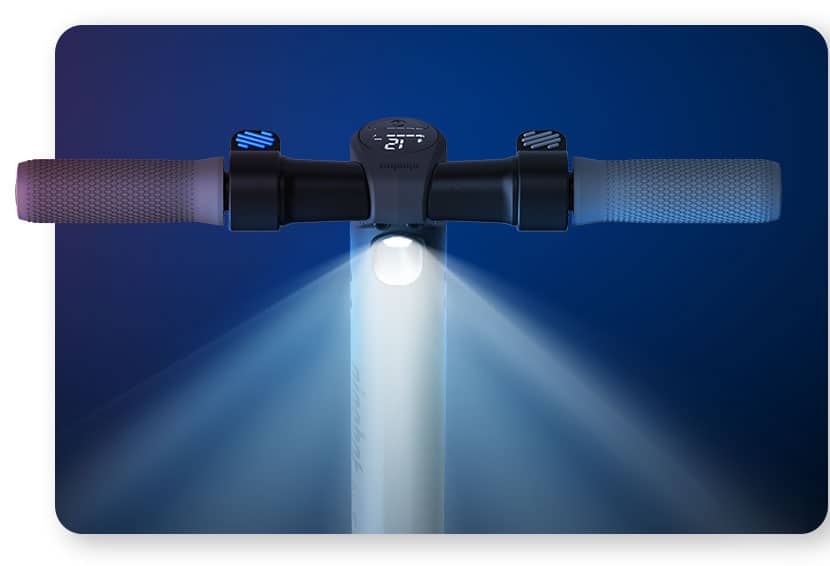 Front-facing lights are designed with a 1.5w high-brightness LED light to illuminate the path ahead of you and to increase your visibility to others around you.
*Disclaimer: for your safety, please try not to ride at night
Riders can customize the color and display of the LED lights effortlessly on fingertips through the Segway-Ninebot App.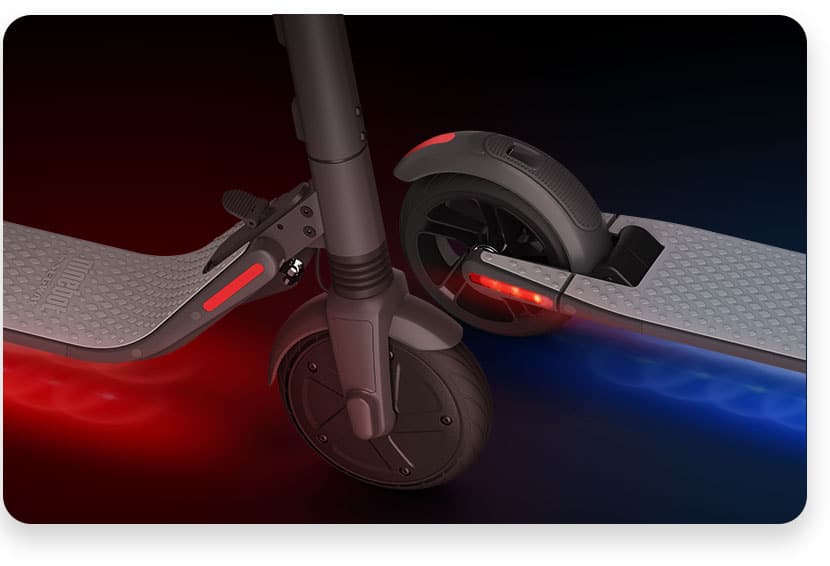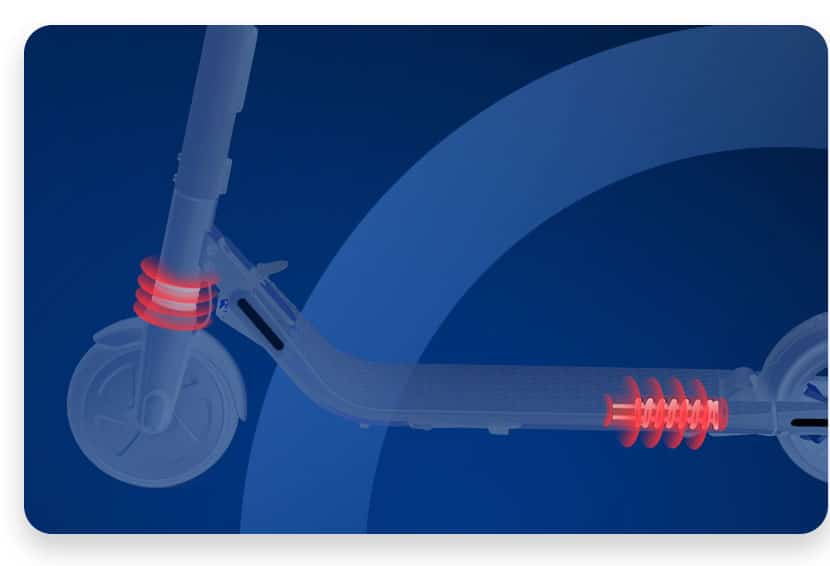 Suspension on the front wheel maximizes riding stability, cushions the bumps and absorbs the shock to make the ride safe and smooth.
Ninebot KickScooter ES1L Shot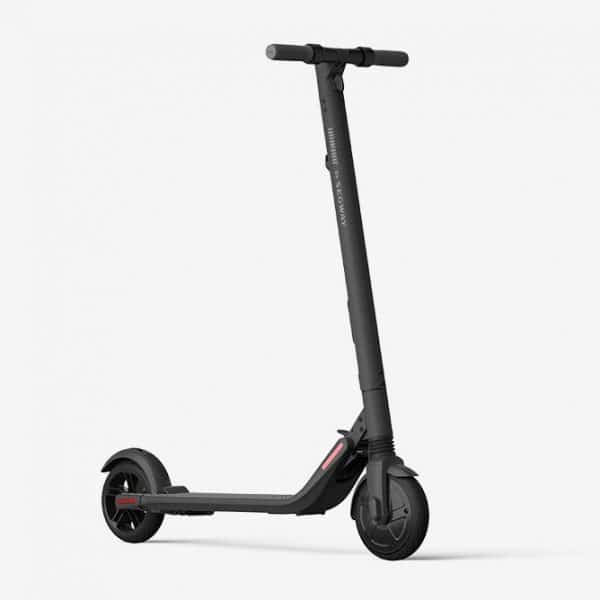 Ninebot KickScooter by Segway ES2
Upgraded Mobility
Folding Electric KickScooter
Dark Gray/Silver