Ninebot KickScooter Air T15
When Tech Meets Art
Your Solution To Urban Commuting
Ninebot KickScooter Air T15 is the most compact, lightweight, and energy-efficient electric kickscooter ever introduced to navigate in a city environment.
The design is a perfect fit for the urban lifestyle and is best for completing your last-mile commute, carrying on mass transportation and storing in cars. The unique sleek and futuristic appearance of the Air T15 makes it one of a kind from other scooters in the market.
Fold-In-Half With 8.7 inches Height
Unlike many other folding kickscooters available in the market, Air T15 folds in half just like a paper. Once folded, Air T15 is only 8.7 inches in height. The folded body size is flat and compact, which can be easily stored whether it's on the subway or in your car trunk.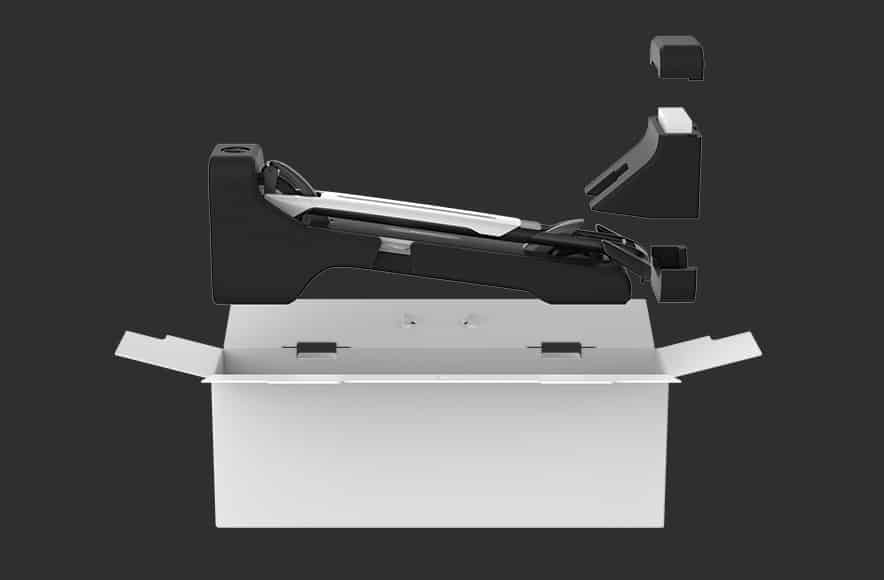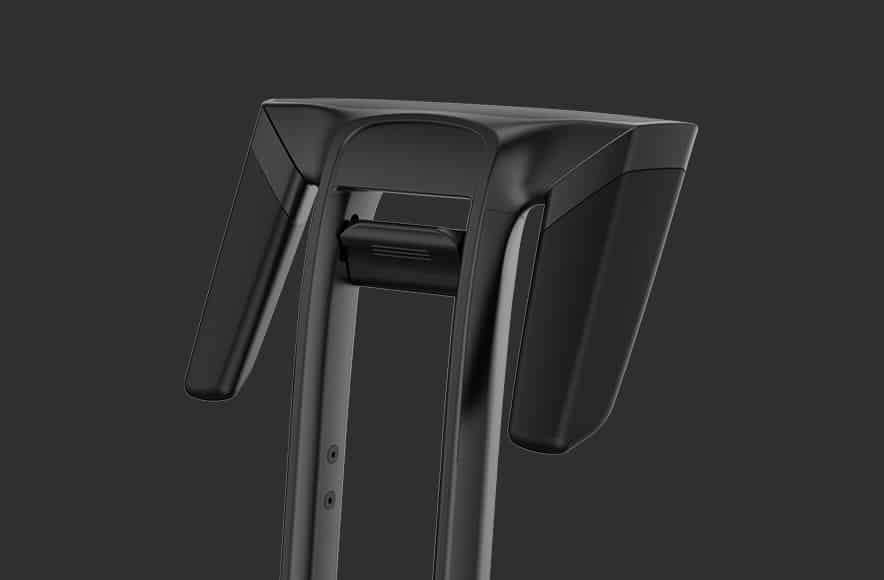 One-sec Folding Mechanism with Retractable Handlebars
The Air T15 can be folded in half with just one click. When the KickScooter is folded, the handlebar will self-retract, leaving you with a hassle-free user experience like no other.
The four riding modes allow riders to switch easily based on riding occasions. Such modes include Pedestrian Mode, Energy-saving Mode, Standard Mode and Sport Mode with a preset speed limit of 3.7 mph (6 km/h), 6.2 mph (10 km/h), 9.3 mph (15 km/h), and 12.4 mph (20 km/h) respectively.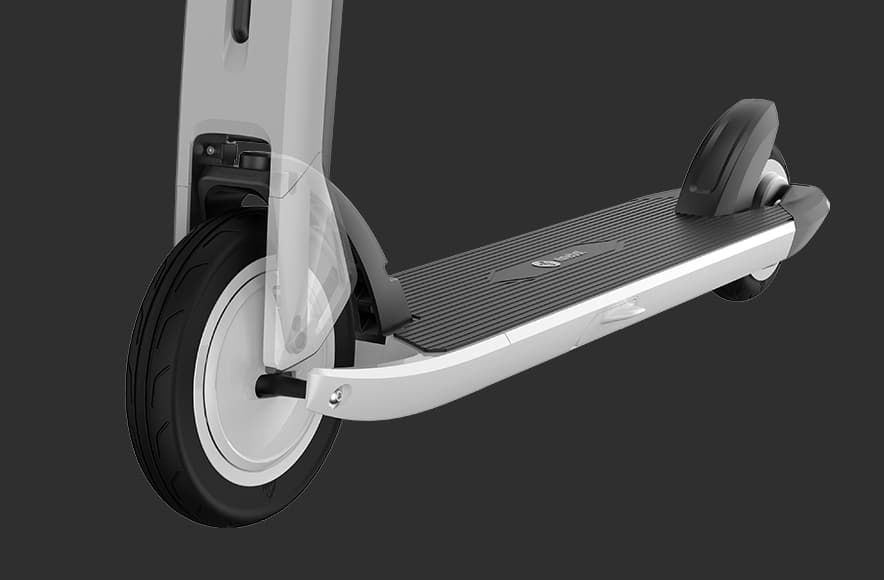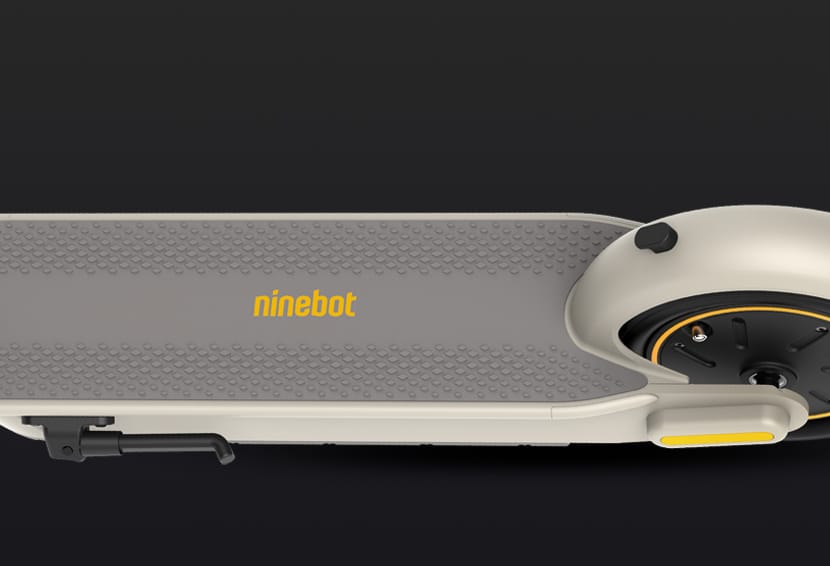 Innovative Regenerative Braking System
The innovative regenerative brake system turns your e-scooter into an electric vehicle powered by electricity and recycled energy from riding. The wheels are able to transform the energy that is captured during braking into power and to store it in the integrated lithium battery pack.
Segway-Ninebot App For iOS & Android
Live riding stats dashboard
Customize LED ambient light colors
And more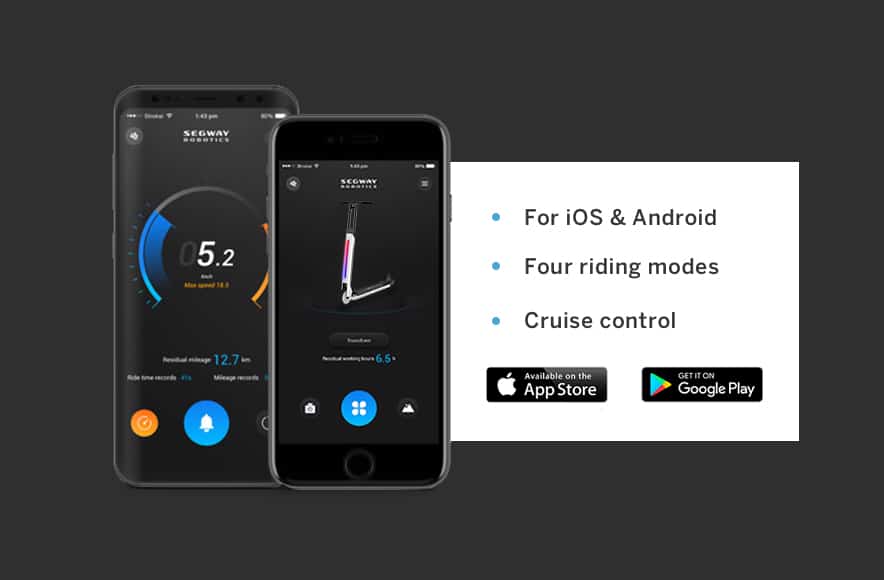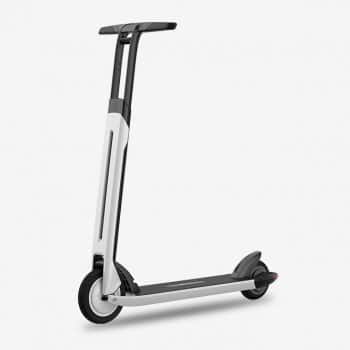 Ninebot KickScooter Air T15